French customer customized new product ——4304EN
This is our new product named 4304EN, which is a custom-made product of French customers who have cooperated for many years.
In the process of developing this product, in order to develop the ideal product of the customer, the engineer has repeatedly communicated with the French customer, repeatedly revised and debugged, and finally developed a new product that the customer is satisfied with within the time specified by the customer. This product has many advantages, the biggest feature of which is constant current and constant voltage trickle charge, and can be seamlessly switched off, the battery has over-discharge and short-circuit protection, the output is automatically restored after charging, and the parameters are consistent with safety. According to the regulations, EMC is fully up to standard.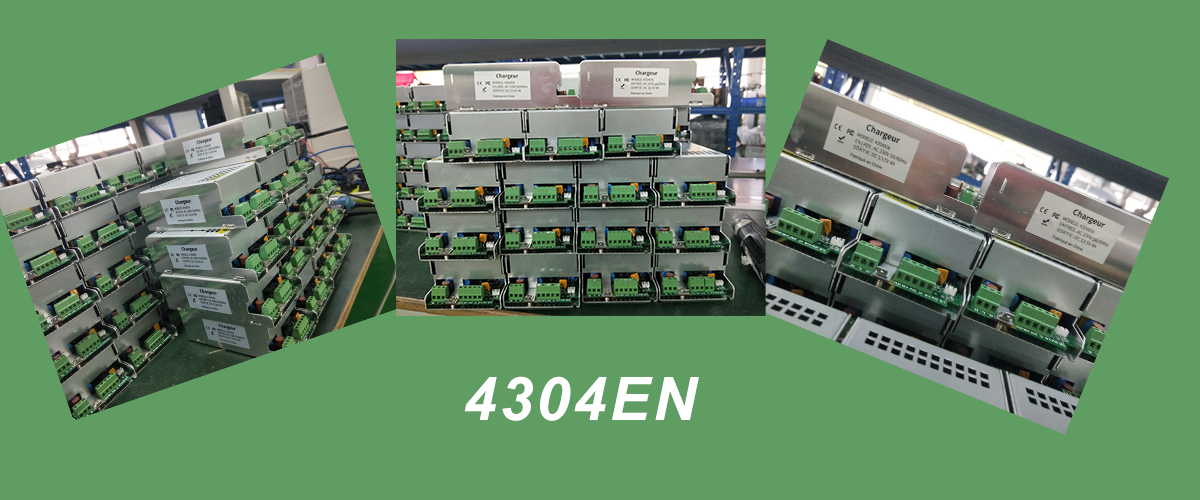 Over the years, the company has been adhering to the business tenet of "seeking truth and innovation, doing what users want |", focusing on market research and grasping user needs; constantly updating products to meet customers' different needs for power supply, in the company's corporate culture, customers Value is always first, because no customer is zero. This is why many customers have established long-term relationships since they first purchased our products. From sample testing to large-volume ordering, to monthly fixed orders, this is inseparable from the quality of the products and the trust of customers, precisely because the company gives back to customers the most cost-effective products and the most complete after-sales service. Only then, the company has a group of old customers who have cooperated for many years!